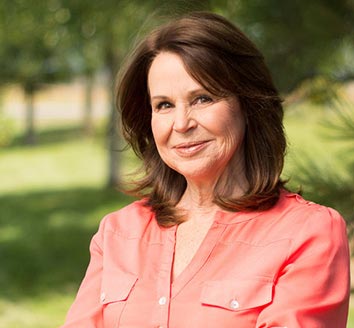 Dear Reader,
This past year brought about a lot of change as companies and individuals across the globe navigated the coronavirus pandemic. At Midas Gold, we did our best to embrace our new normal and be open to the lessons the pandemic taught us.
Now more than ever, we recognize the importance of having a strong domestic supply chain. In order for U.S. companies to build the products we depend on and the technology of the future, we need access to raw materials. Our team is committed to helping America secure minerals here at home.
The pandemic also helped show us the fragility of the world we live in. While we continue to fight COVID-19, many of us are starting to think ahead to the next big battle - climate change. Midas Gold wants to be part of the solution. We are learning. We are adapting. We want to work with you to lead the way in lowering our carbon footprint.
2020 was not the year we expected but we are grateful for what we learned and what we accomplished. I am proud to share some of that with you in this year's environment, social, and governance (ESG) report.
2020 was a year for listening.
We listened. In listening to our closest communities and environmental groups over the last decade, we have shaped a unique vision for the Stibnite Gold Project - we are showing modern, responsible mining can be used to restore an abandoned mine site and that the industry can be a partner in sustainable practices and community development.
On August 15, 2020, the U.S. Forest Service published the Draft Environmental Impact Statement (DEIS) for the Stibnite Gold Project and launched a 75-day public comment period. Over 9,800 individuals submitted comments. Our team is reviewing and reading every comment that was submitted as these comments are instrumental in helping our team and regulators make project improvements and meet community needs.
2020 brought unique safety challenges.
We took a stand for safety. When Idaho entered a Stay-at-Home Order, we prioritized the safety of our team and the community. Through ingenuity and passion for what we do, our work on our project and in the communities did not waiver. We are particularly proud of our efforts to bring virtual STEM learning opportunities to Idaho students during the school shutdown. We also made sure our team continued to be available to the community. Our staff and subject matter experts held 77 open houses and webinars throughout 2020.
I want to take this opportunity to thank all of our employees for their dedication to the Stibnite Gold Project and commitment to making sure we deliver only the best for Idaho. I would also like to express our gratitude to the communities surrounding the site. We appreciate your support, feedback, and desire to learn more as we move forward.

Laurel Sayer, President & CEO Midas Gold Corp & Midas Gold Idaho